Application and technology of FR4 G10 sheet polishing carrier
FR4 fiber glass sheet is widely used in electrical and electronic insulating parts, it has stable insulation funct...
FR4 fiber glass sheet is widely used in electrical and electronic insulating parts, it has stable insulation function, good flatness, surface lubrication, no pits. FR4 fiber glass sheet is suitable for being used in products with high electronic insulation requirements, such as FPC reinforcement plate, PCB drilling pad, fiberglass meson, carbon diaphragm, precision polishing carrier, precision test plate, electrical equipment insulation boards, insulation padding plate, transformer insulation parts, motor insulation, deflection coil terminal board, electronic switch insulation board, etc.
The polishing carrier processed by FR4 G10 sheet is a fixture used in glass, lens, silicon wafer, hard disk and other planar polishing processes, also known as polishing fixture, polishing pad, etc. Polishing skills have been used for many years. During these years, mobile phones, tablet computers and mass electronic goods are very popular, touch screen has developed very quickly, lens polishing changes with each passing day. The original material of polishing carrier changes from the original blue steel sheet into FR4 fiberglass sheet.
Nowadays, the primary material of the polishing carrier is FR4 fiberglass sheet, which summarizes various characteristics. The fiberglass board like FR4 G10 sheet is the most suitable material for making the polishing carrier in the market, such as: wear-resisting, easy to process and shape, brief processing procedure, and not damaging polishing workpiece!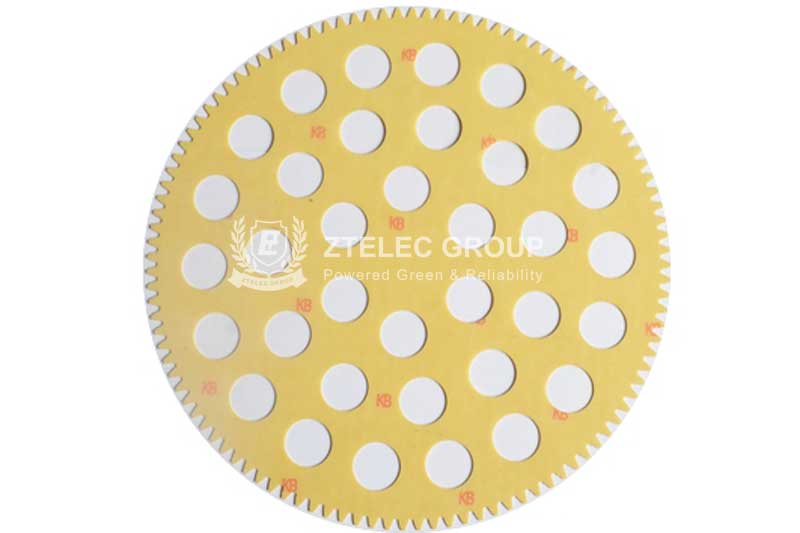 Application performance: Excellent glass fiber sheet (FR4) material function: high temperature resistance 180-200℃, with higher mechanical and dielectric functions, better heat resistance and moisture resistance, surface lubrication, and excellent mechanical processing.
Dimension: ZTelec Group can provide customized service according to the drawings you provide.
The colors are: white, yellow, black, aqua green.
FR4 G10 sheet polishing carrier is suitable for: all kinds of goods that need grinding and polishing. It is widely used. Such as: mobile phone glass (mobile phone touch screen), lens, silicon, hard disk and so on!
Leave us a message to get quotation and sample!
If you are attractive to our products, please send us a message and we will contact you as soon as we receive it. Email: info@ztelecgroup.com whatsApp: +8616650273776