Polyimide Film – the Best Choice for Manufacturing Flexible Copper Clad Laminate (FCCL)
An important application of polyimide film is in flexible copper clad laminates(FCCL). FCCL is a thin sheet-like c...
An important application of polyimide film is in flexible copper clad laminates(FCCL). FCCL is a thin sheet-like composite made of copper foil over an insulating base film that can be bent, and its most prominent feature is that it can be bent statically as well as dynamically and repeatedly. FCCLs are also the main material for flexible printed circuits (FPCs) used in electronics, automobile industry, information industry and various national defense industries. The production and application scale of FCCLs is second only to the rigid copper clad laminates (RCCLs). In this field, polyimide films are mainly used as insulation base films.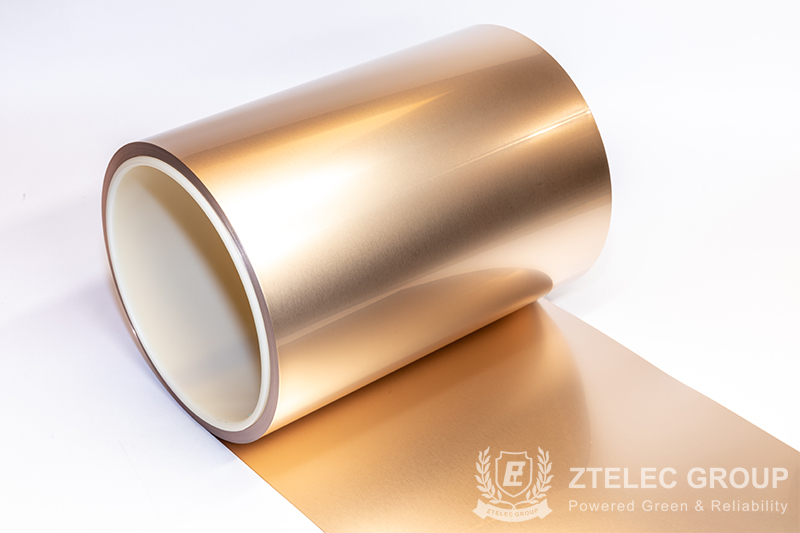 picture of FCCL
The reason why the PI film is the best choice for FCCL fabrication is that FCCLs require a base film with such characteristics as flexibility, excellent insulation, good thermal resistance, and high mechanical strength. The polyimide film has the highest UL-94 flame retardant grade, good electrical insulation and mechanical properties, chemical stability, aging resistance, radiation resistance, low dielectric loss, and these properties do not change dramatically over a wide temperature range.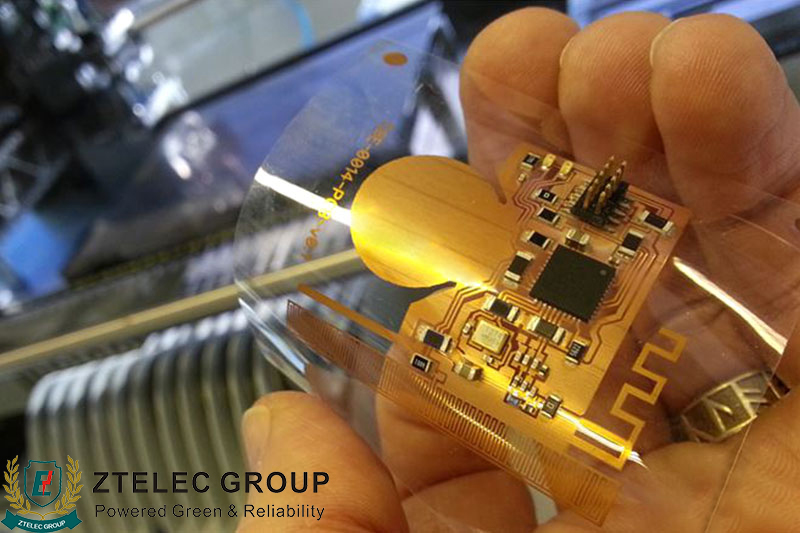 picture of FPCs
FCCLs can be mainly divided into two types: three-layer FCCL with adhesive and adhesive-free two-layer FCCL. Two-layer FCCL is thinner, and has better folding resistance, thermal resistance, and dimensional stability, as well as higher bond strength. Currently, adhesive-free two-layer FCCLs are most used in high-density FPCs. FPCs can make the arrangement of wire more reasonable, and the structure more compact to save installation space for meeting the requirements of increasingly thin and small electronic equipment. Therefore, they are widely used in mobile phones, tablet PCs, notebook computers, digital cameras, and other electronic equipment.
The FPC as an important component in small electronics such as mobile phones and digital cameras, in recent years, has gradually accounted for about 20% of PCBs. The new Apple phone, for example, requires at least 20 FPC material P/N. Huawei, OPPO, VIVO and other brands have also raised the amount of FPC to 10-12 pieces. China's domestic FPC industry has been maintaining a relatively good growth momentum, FPC production in mainland China has exceeded 40% of global production. China has become one of the world's largest FPC market, so the demand for PI film is great. With the popularity of 5G technology, the demand for electronic grade PI film in FCCL market will continue to grow. If a rough estimate is made by using 0.05kg of polyimide film per square meter of FCCL, it is expected that the demand for PI film for FCCL in China will reach about 8300 tons by 2025. PI film market will enjoy a promising future.
Leave us a message to get quotation and sample!
If you are attractive to our products, please send us a message and we will contact you as soon as we receive it. Email: info@ztelecgroup.com whatsApp: +8616650273776