Discussion on the difference between bakelite sheet and epoxy sheet
What are the differences between bakelite sheet and epoxy board? The bakelite sheet is mainly used for insulation,...
What are the differences between bakelite sheet and epoxy board? The bakelite sheet is mainly used for insulation, while the epoxy board is made of glass fiber cloth bonded with epoxy resin by heating and hot-pressing. The model is 3240 glass epoxy sheet. It has high mechanical properties under medium temperature and stable electrical properties under high humidity.
Bakelite sheet:
The full name of bakelite sheet is epoxy phenolic laminated paperboard. The color is orange red and black. Specifications for bakelite sheet is 3-50mm*1000mm*1220/2000mm (thickness * width * length). The bakelite board is made of high quality bleached wood paper and lint paper as the reinforcing material and phenolic resin made from high purity, fully synthetic petrochemical raw materials as the resin binder.
Characteristics of phenolic bakelite sheet: good electrical performance, good machining performance at room temperature, specific gravity 1.45, warpage ≤3‰, with excellent electrical, mechanical and processing properties. Paper bakelite board is the most common laminate and the most widely used industrial laminate sheet in the world.
Application of phenolic bakelite sheet: Used for motor, electrical equipment and insulation structure parts which require high mechanical properties. Good mechanical strength, mainly used in processing of insulating parts in ICT, ITE fixtures, testing fixtures, silicone rubber button mold, fixture board, mold splint, table grinding pad, packaging machine, comb, etc.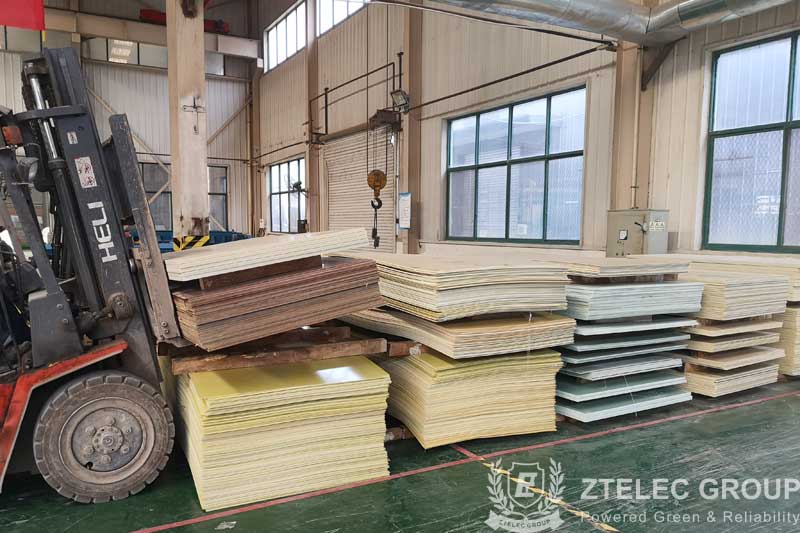 Glass epoxy sheet:
Glass epoxy sheet is also known as 3240 epoxy phenolic glass fiber cloth laminate sheet. The color is yellow, and black. The glass epoxy sheet is made of electrical special alkali-free glass fiber cloth dipped in epoxy phenolic resin by baking and hot pressing. The product has high mechanical and dielectric properties, good heat resistance and moisture resistance, and good machinability. The heat resistance grade of glass epoxy sheet is B, and is suitable to be used as insulating structural parts in motor, electrical equipment, and can be used in wet environment and transformer oil.
Glass epoxy sheet size: 1020* 2020mm, 1220*2020mm, 1220*2470mm, 1220*1220mm, 1020*1020 mm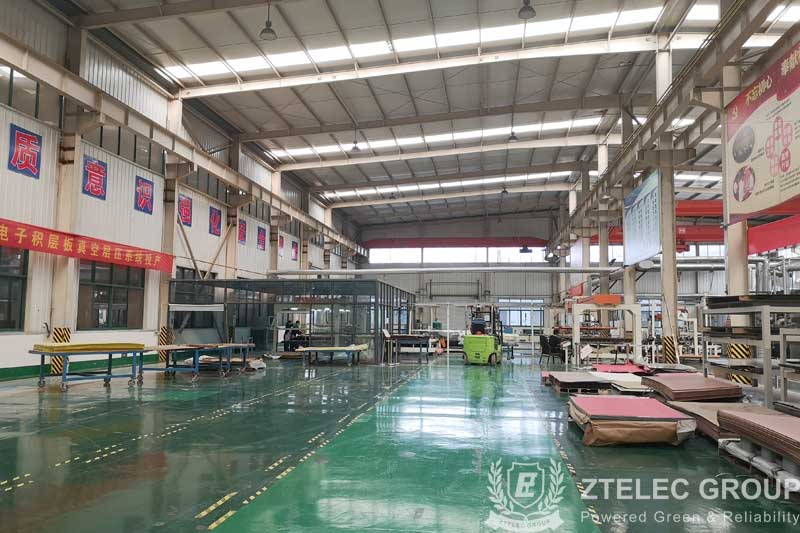 The difference between epoxy board and bakelite board:
Epoxy board refers to glass fiber reinforced epoxy resin board, bakelite sheet is phenolic plastic board. The strength of epoxy plates are higher than bakelite sheet. The phenolic bakelite sheet has low toughness, poor elasticity, brittle and hard, and can not be used as bow arm.
1. There is not much difference in price. The price of epoxy boards cost 23 to 43 RMB/Kg, while bakelite boards cost 19 to 57 RMB/Kg.
2. Shrinkage rate is related to the composition of resin and processing methods.
3. In addition to the price and raw material advantages, the phenolic bakelite sheet has no advantages. Epoxy board is easy to use.
Whether it is glass epoxy sheet or bakelite sheet, if you have this demand, you can contact ZTelec Group through the network or telephone. If you have other questions, you can click the online consultation and communicate with customer service personnel.
Leave us a message to get quotation and sample!
If you are attractive to our products, please send us a message and we will contact you as soon as we receive it. Email: info@ztelecgroup.com whatsApp: +8616650273776