Description of 3240 Epoxy Fiberglass Cloth Laminated Board
3240 Epoxy fiberglass cloth laminated board is made of non alkali fiberglass cloth for electrical purposes impregnated with epoxy resin and phenolic resin under heat and hot pressing with excellent dielectric property and mechanical property, good heat and moisture resistance, strong mechanical processing property. It has high mechanical strength at medium temperature and stable dielectric performance at high humidity.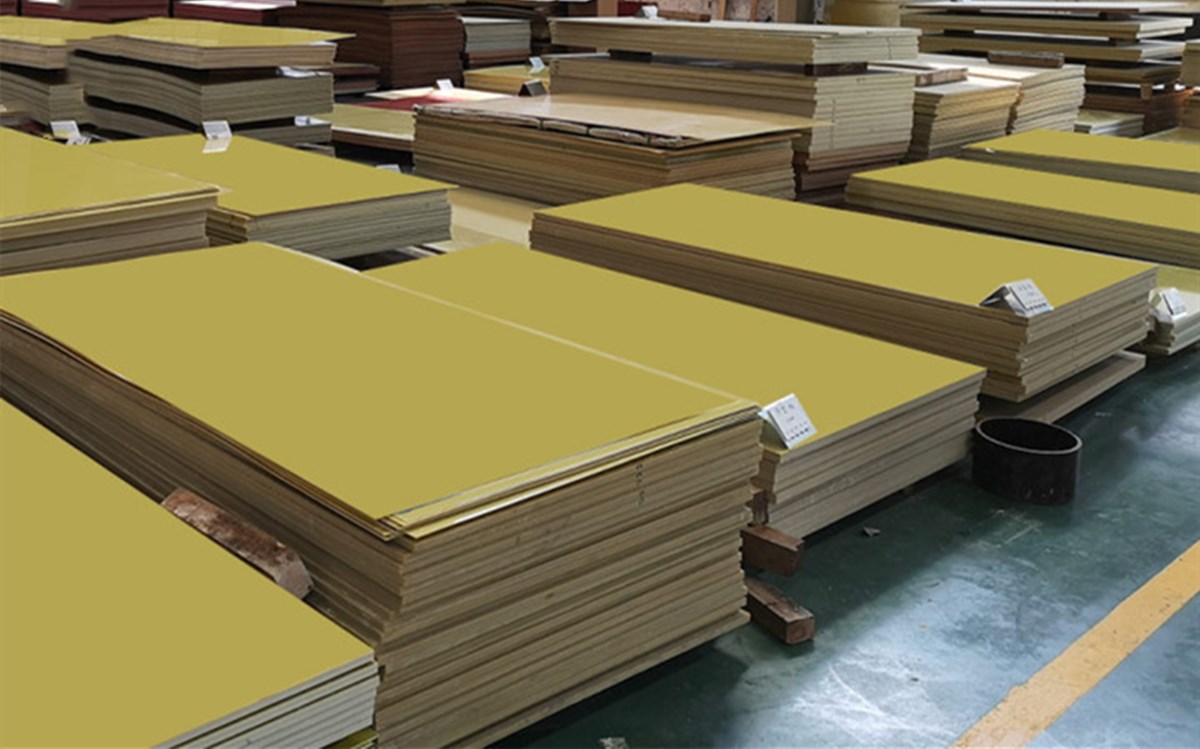 Why Choose ZTelec Group's 3240 Epoxy Fiberglass Cloth Laminated Board
1.SELECTED MATERIAL:Strategic cooperation with Jushi &Sinomaadopting international standard alkali freeglass cloth.
2.STABLE AND RELIABLEPROPERTIES: Strictly control the manufacturing pro-cess and additives to ensure the density<2.1g/cm3; Applicable to more than 90% of machning and electrical requirements.
3.CLEAN & AUTOMATIC WORKSHOP: 90% processes automated, from trans-mission to edgecutting, cleaning andpackaging, so as to ensure the same quality of each batch.
4.UL,SGS and ROSH certificates are complete, and sample testing can be provided
ZTelec Group's 3240 Epoxy lamiantad Sheet VS Other manufacture's 3240 Epoxy lamiantad Sheet:

Application of 3240 Epoxy Fiberglass Cloth Laminated Board
Suitable for electrical, electronic, motor and mechanical industries, lithium battery packaging and other industries. It can be processed into various insulation accessories and insulation structural parts of equipments, and can be used in humid environment and transformer oil.

Parameter of 3240 Epoxy Fiberglass Cloth Laminated Board
Executive Standard: GB-T 1303.2-2009 - IEC60893.2-2003
Number
Item
Unit
Value
1
Density
g/cm3
2.1
2
Water Absorption
mg
22
3
vertical layer bending strength (normal state) 150℃13℃
MPa
≥340
Vertical layer compression strength
Parellel layer cutting strength
≥30
4
ParellelImpact Strength at Parallel Lamination(Simple Supported Beam)
KJ/m2
≥33
5
Dielectric Strength at Perpendicular Lamination(Transformer Oil at 90℃)
KV/mm
≥10.2
6
Breakdown Voltage at Parallel Lamination
KV
≥35
(Transformer Oil at 90℃)
7
Dielectric Constant(50Hz)
-
≤5.5
8
Dielectric Loss Factor(50Hz)
-
≤0.04
9
Insulation Resistance after Immersion
Ω
≥5.0×104
10
Thermal Index
℃
130
11
Tracking Resistance Index(PTI)
-
≥200
Video of 3240 Epoxy Fiberglass Cloth Laminated Board: