Tips for Preventing International Trade Fraud
With the development of the network world, more and more international trade can be conducted through the network....
With the development of the network world, more and more international trade can be conducted through the network. Chatting online saves a lot of time for outbound visitors, but it leads to new trouble – online fraud.
Because most of the fraudulent behavior on the Internet is for money, you are safe as long as you have not paid. You can freely discuss the product parameters you want, the number of products, etc., but once it is time to sign the contract and pay, please pay attention, and be careful!!!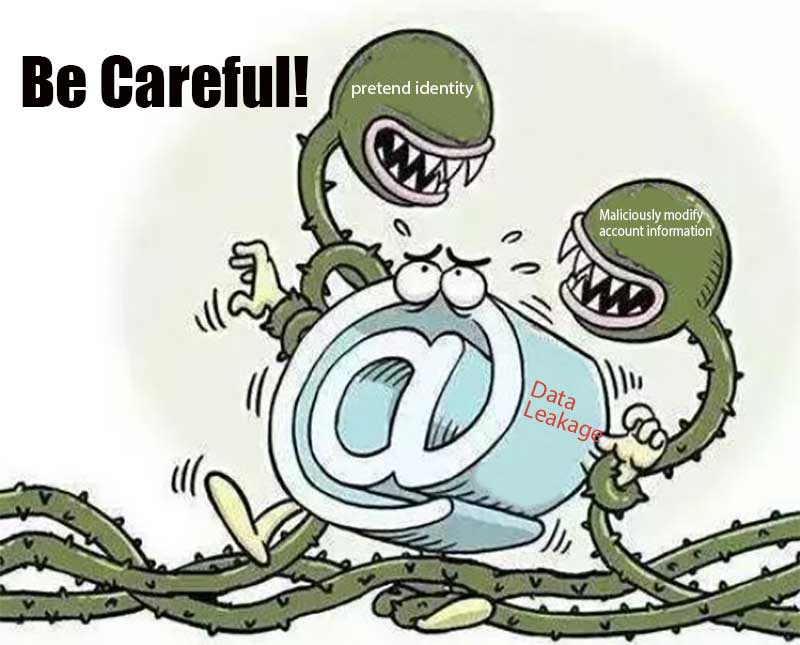 Based on my experience, I have discovered several common scams, mostly related to our business emails. Let me give you a brief introduction:
1. Register a Gmail address similar to your customer or buyer's name to commit fraud.
Pretend to be your supplier to talk to you, and behave very professionally and seriously during the communication process. When you saw it, you didn't realize that it was a counterfeit. After all, the name is too similar.
When you talk about the product, he talks about it in a clear way, so that you keep letting your guard down. He is even cunning, in order not to make you suspicious, he wrote a seemingly aboveboard bank account change letter, directing you to transfer funds to an account that has nothing to do with it.
Don't just trust the other party's bill of lading, you must check it in time, most of the transferred funds have a high probability of being recovered on the same day!!! Once the time limit is over, what awaits you will be a long international tug-of-war, you will lose a lot of money, even a good supplier, and most importantly bring you endless troubles.
2. Intercept the corporate emails of both parties through the network to defraud
This technology is really advanced. First, the network is used to intercept the communication emails of both parties and then the content of the intercepted emails is tampered with before resending.
This method allows both parties to the transaction to be cheated without knowing it. You transferred money to the supplier, but he was unable to receive the money for a long time. The reason turned out to be that the fraudster changed the bank account in the contract, and neither of you knew it.
But the ultimate goal of these scammers is money. Based on these situations, I have summarized a few points on how to prevent fraud.
1. Only use corporate mailboxes for communication.
Business behavior must avoid the use of Gmail-type mailboxes, such mailboxes are too easy to register, and it is difficult to complain.
2. Add different contact methods
Don't use only one method to contact the other party, because the information can easily be intercepted or altered. Contact through WhatsApp, Facebook, and other applications that can communicate online, and reconfirm the content and terms of the email.
3. Video conferencing
When you reach the payment stage, be sure to reconfirm the company's authenticity via video. It is also important to do a background check on the company and check the phone number and email on the website for reconfirmation. Let's talk about the information that needs to be confirmed in the video conference:
1. Company qualifications – local official certification documents
2. The company's office environment – whether it looks like a normal business
3. The company's account information – verbal verification to prevent information tampering
4. Visit the company – it's really back to traditional. But this is indeed the safest way, isn't it? If it's a big-ticket deal, these costs really don't matter, think of it as an international trip.
Thank you for accompanying me to read this. I also solemnly declare that ZTelec Group will not change the bank account information at will. If there is a change, it will be notified on the website and Facebook!
Leave us a message to get quotation and sample!
If you are attractive to our products, please send us a message and we will contact you as soon as we receive it. Email: info@ztelecgroup.com whatsApp: +8616650273776