Epoxy fibreglass sheet manufactures
Common epoxy fibreglass sheet manufactures includes 3240 insulation board, flame retardant epoxy FR4 sheet, and high rigidity sheets. These excellent properties of epoxy fibreglass sheet makes it have important place in a lot of production a
Common epoxy fibreglass sheet includes 3240 insulation board, flame retardant epoxy FR4 sheet, and high rigidity sheets. These excellent properties of epoxy fibreglass sheet makes it have important place in a lot of production and processing. Why does epoxy fibreglass sheet have such mechanical properties as insulation, flame retardant, resistance to impact?
The epoxy fibreglass sheet is actually a sheet made of glass cloth and epoxy resin, which is laminated and then processed through a series of processes, such as stripping and heating, so that it can be formed quickly. Because different companies have different requirements for epoxy fibreglass sheet, we have to add agents to the epoxy resin to make it behave differently. Common additives include curing agent, modifier, diluent, etc., which can play different roles in different degrees.
Through the different properties of these additives, the epoxy fibreglass sheets show different properties in different states. Through the different material proportions of the additives, the epoxy fibreglass sheets can be cured with different properties under very low viscosity, which enables the epoxy fibreglass sheets to be cured at 0-180 degrees.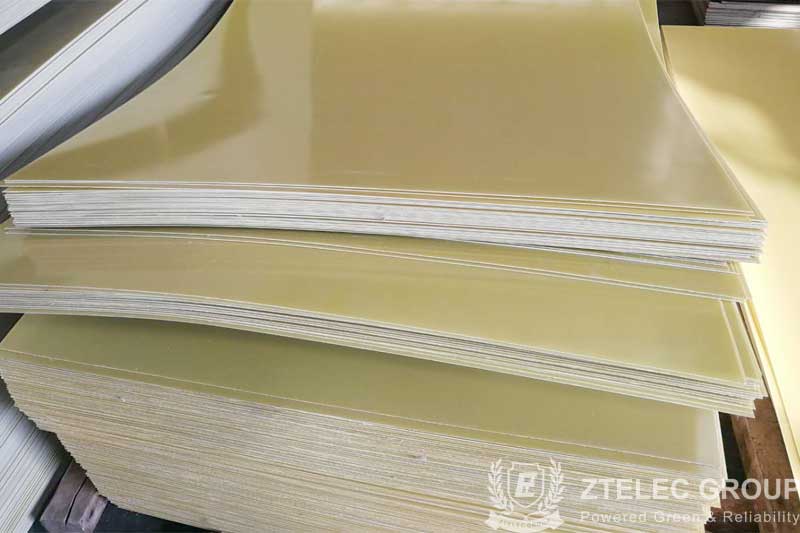 These additives also have a very good environmental protection effect, which can ensure that the epoxy fibreglass sheets will not release water and bad products due to shrinkage, and can improve the adhesion strength of the epoxy fibreglass sheets very well. Of course, the addition sometimes is bad, which is determined by the attributes of the epoxy fibreglass sheets we want. According to the characteristics of the sheet, different additives are given. Some epoxy fibreglass sheets with special product performance will cause toxicity, which is why the wear-resistant and anti-wear excellent LCP, by adding high filler as the packaging material of integrated circuit, replaces the epoxy fibreglass sheets as the packaging material of coil skeleton to some extent.
For the different properties of epoxy fibreglass sheets, we have different boards and operation areas, so ZTelec Group is mainly engaged in the production of epoxy fibreglass sheet, welcome to purchase from us.
Leave us a message to get quotation and free sample!
If you are attractive to our products, please send us a message and we will contact you as soon as we receive it. Email: info@ztelecgroup.com Whatsapp: +8613137718313