Fiberglass laminated sheet in Korea
ZTelec Group insulation materials cover more than 70 varieties, involving electronics, electrical and other fields. Quality is good and trustworthy. Take the G11 fiberglass laminated sheet for example, the raw material is imported alkali fre
On December 30, 2019, Korean customers flew to Zhengzhou for an on-site visit to ZTelec Group fiberglass laminated sheet.
Because of its excellent electrical insulation products, ZTelec Group has won the favor of customers at home and abroad in recent years. Many international friends came to catch a glimpse of insulation materials of ZTelec Group. This Korean customer was a new friend of ZTelec Group. He got in touch with our company by email and decided to meet and talk in Zhengzhou immediately after learning about the fiberglass laminated sheet.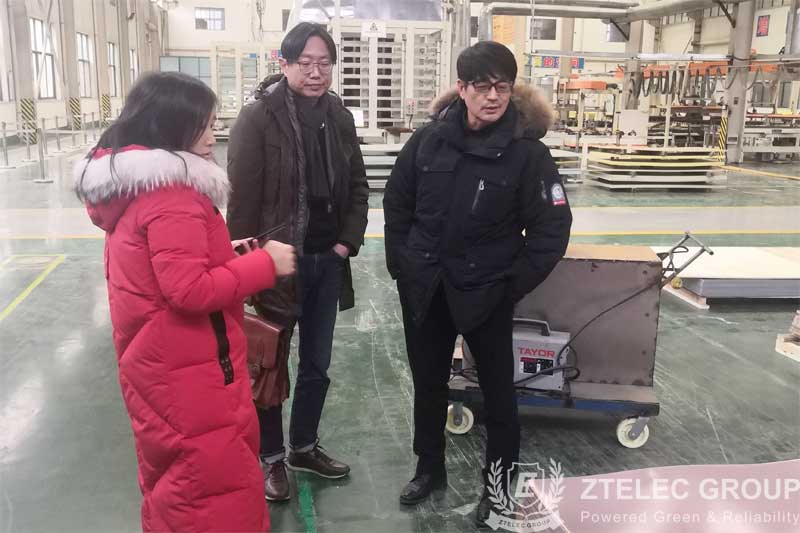 Our foreign trade technical engineer first introduced the company's background, development process, scientific research strength, factory production and other aspects to the Korean customer briefly. Then, our technical engineer showed the sample of fiberglass laminated sheet to the Korean customer, and made a specific analysis on its mechanical properties, application range, advantages and so on.
ZTelec Group insulation materials cover more than 70 varieties, involving electronics, electrical and other fields. Quality is good and trustworthy. Take the G11 fiberglass laminated sheet for example, the raw material is imported alkali free glass fiber cloth for electrical use. The flame retardant grade is UL94-HB, and it has good mechanical performance under high temperature, which makes it the favorite of many motors.
Then, our company's technical engineer accompanied the Korean customer to visit the factory, the customer witnessed the strong advantage of ZTelec Group insulation material. He was full of praise, and expressed the willingness to have a long-term friendly cooperation with ZTelec Group.
For electrical insulation material manufacturers, first-class service is the guarantee of reputation, and strong-willed products are also based on this!
Leave us a message to get quotation and sample!
If you are attractive to our products, please send us a message and we will contact you as soon as we receive it. Email: info@ztelecgroup.com Whatsapp: +8616650273776