Electrical Laminated Wood standard sizes
Transformer Wood
2,000 x 1,000 mm
2,000 x 2,000 mm
2,500 x 1,250 mm
3,000 x 1,500 mm
4,000 x 2,000 mm
Transformer Wood: Laminated Densified Wood Sheet
Transformer wood is a laminated densified wood according to IEC 61061 and LYT1278-2011. It consists of Russia imported birch and silver birch wood, which are joined together with thermosetting synthetic resins under pressure and heat.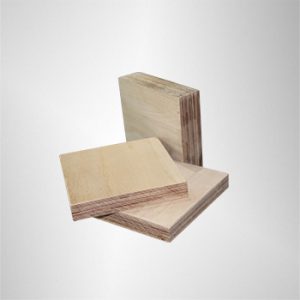 Electrical Laminated Wood Parameter
Testing Report from CEMT, CHINA in 2016
Name
Electrical Laminated Densified Wood
Testing Series No
2016-3-047
Grade
C4B
Testing Agent
CEMT, CHINA
Code
Testing Item
Uni
Capacity
CEMT Testing Result
Testing Method
1
Vertical Bending Strength
A
Mpa
≥80
96.6
GB/T 20634.3-2008
B
≥80
96
2
Vertical Bending Modulus
A
Gpa
≥9
10.8
B
≥9
9.64
3
Compressibility (below 20MPa)
C
%
≤2.5
2.37
Crev
≥70
77.4
4
Shear Strength
Mpa
≥9
14.9
5
Vertical Electrical Strength (90°C±2°C), #20 Transformer Oil.
KV/mm
≥12
15.3
6
Parallel break through voltage  (90°C±2°C), #20 Transformer Oil.
Kv
≥50
107
7
Pollution to liquid electrolyte
≤0.1
2.4×10-4
8
Moisture Content
%
≤6
5.9
9
Shrinkage Ratio after dry
A
%
≤0.3
0.1
C
%
≤0.3
0.16
T
%
≤3
2.8
10
Oiling obsorbility
%
≥5
13.2
11
Surging strength
A
Kj/㎡
≥15
25.5
B
≥15
24.5
Electrical Laminated Wood Features
• good electrical insulation
• very good oil absorption
• low specific weight
• withstands high mechanical loading
• low- and high-temperature resistance
• resistance to abrasion and wear
Laminated Densified Wood Sheet: Semi-finished products
In our semi-finished products range, we produce in particular laminated Transformer wood sheets in various qualities and dimensions.
Dimensions
Other sizes are available upon request. For each size, a minimum order of 1,000 kg per delivery is required.
Strengths and Tolerances
Our Laminated Transformer Wood sheets in special and custom sizes are delivered with a tolerance conforming to the DIN 40603 standard or with a very precise strength tolerance after surface finishing.
Laminated Transformer Wood – Finished/Machined Parts
The production of CNC machined components from laminated transformer wood sheets as per drawings from customers is our specialty. We utilize versatile modern CNC milling machines, special laces and automatic machines.
International Standard Packaging for Sea Transportation
70MM height non fumigation pallet for the easier of fork. Surface of products are well protected from moisture by 2 layers of clean wrap. The pack was fully covered by 2mm thick wood board to prevent damage.
Electrical Laminated Wood  Company Introduction
As a member of China ZT ELEC group, XJ Insulation Materials Ltd is leading supplier of electrical insulation products all over the world. We provide complete solutions for motors and transformers' insulating system, our products cover B-H class composites, electronic materials, plastics, and laminating, winding, impregnating products. We employed over 400 people all round China. Our head-office located in Capital city of Henan Province, and all of our three factories were distributed in Xuchang City.