Description of FRP Core Tube
The FRP core can be used to wrap various plastic films and special papers with high precision. This product does not suffer from dimensional changes caused by humidity and has superior dimensional and surface accuracy,compared to plastic cores such as ABS, and it does not rust as iron cores do.
Advantage FRP Core Tube
1、High Processing Precision
Good finish increases the use rate of the film, which overcomes the defect that the rough traditional shaft tube, due to its rough surface, has to rely on the wrapped film to fill the potholes.
2、Flat and Smooth Surface
High strength, low deformability and stable physical properties of the FRP core prevent the film from being damaged due to core deformation.
3、Customizable Wall Thickness
Other size and thickness are available at your request. We boast a source factory with 62 years of production experience, ensuring high quality products.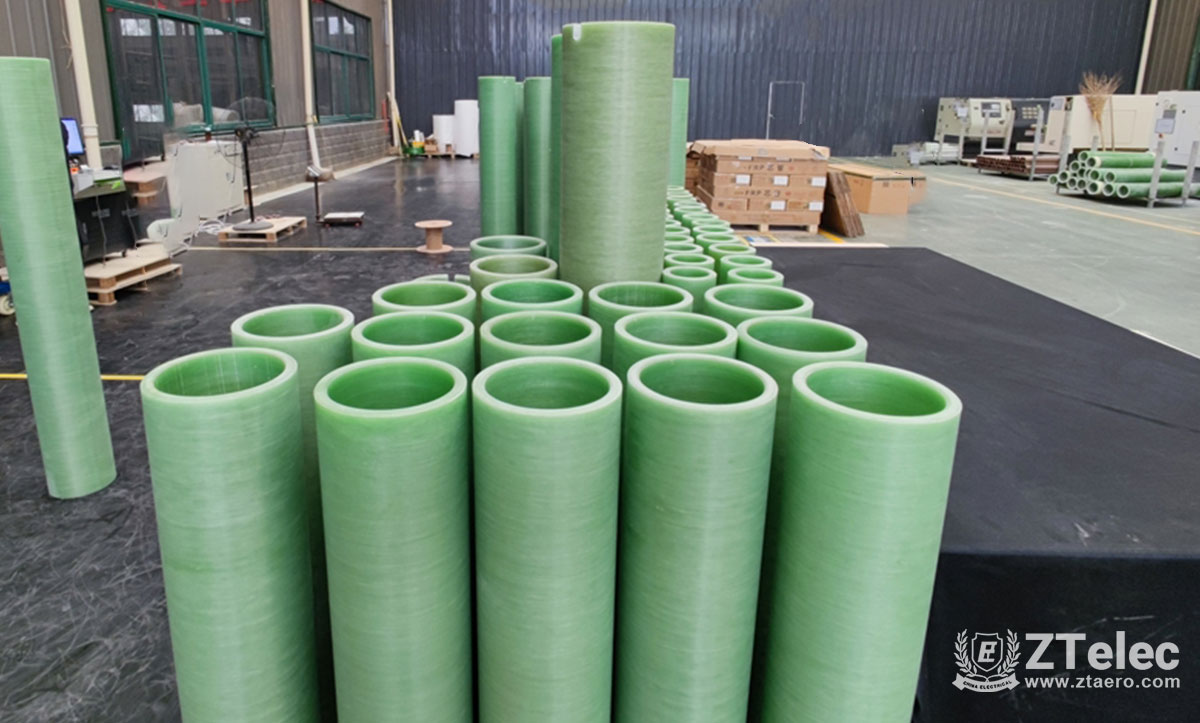 Properity of FRP Core Tube
1、 Low Loss: The FRP core features high strength, low deformability and stable physical properties, which prevents the film from being damaged due to core deformation. High processing precision and high surface finish of the FRP greatly improve the utilization rate of the film and overcome the defect of traditional cores with rough surface which cannot be fully filled with film.
2、 High Load-bearing Capacity: The FRP core is wound at large and small angles to ensure longitudinal strength and circumferential stiffness, so that it has a high load-bearing capacity.
3、 Reusability: The FRP core is resistant to environmental factors such as corrosion, impact, damp and acid etc.. It will not be pitted with potholes or corrode as metal will do.
4、 Repairability: The outer layer of the FRP core is repairable, which can help save maintenance time and costs.
Parameter of FRP Core Tube
NO.
Item
Standard Data
1
Length Tolerance
±1mm
2
Inner Diameter Tolerance
±0.2mm
3
Thickness Tolerance
±0.1mm
4
Real Roundness
< 0.15mm
5
Real Straightness
< 0.15mm/m
6
Circle Anti-pressure Strength
≥450Mpa
7
Axis Anti-pressure Strength
≥145Mpa
8
Surface Hardness
Above 40 Barcol in average

Above 80 Shore in average

9
Surface Roughness
Ra≤0.4
10
Surface Resistance Coefficient
Static Electricity Diffusion<107Ω
Application of FRP Core Tube
a) Winding of metal foils
b) Winding of various films such as PET, PE, PI etc.
c) Winding of high-function films such as optical films
d) Winding of processed films such as vapor deposition
e) Winding of paper products and labels etc.