Description of GPO-3 sheet:
GPO-3 glass reinforced thermoset polyester sheets, also known as "Red Barrier Board" in construction applications.
GPO-3 laminate performs well in electrical applications that require high arc and carbon track resistance as well as flame resistance, physical strength, and moderate heat resistance.
GPO-3 laminate is used extensively in the making of phase and end barriers, insulating supports, bus bar supports and mounting panels in switchgear and other types of electrical apparatus.
GPO-3 is a UL recognized product with a temperature index of 120 degrees celsius electrical and 140 degrees celsius mechanical, and is molded in thicknesses of 1/32″ (.031″) to 2.00″ thick.
GPO-3 is produced in Standard Color RED, or specialty colors Black, and White. and is molded in thicknesses of 1/32″ (.031″) to 2.00″ thick.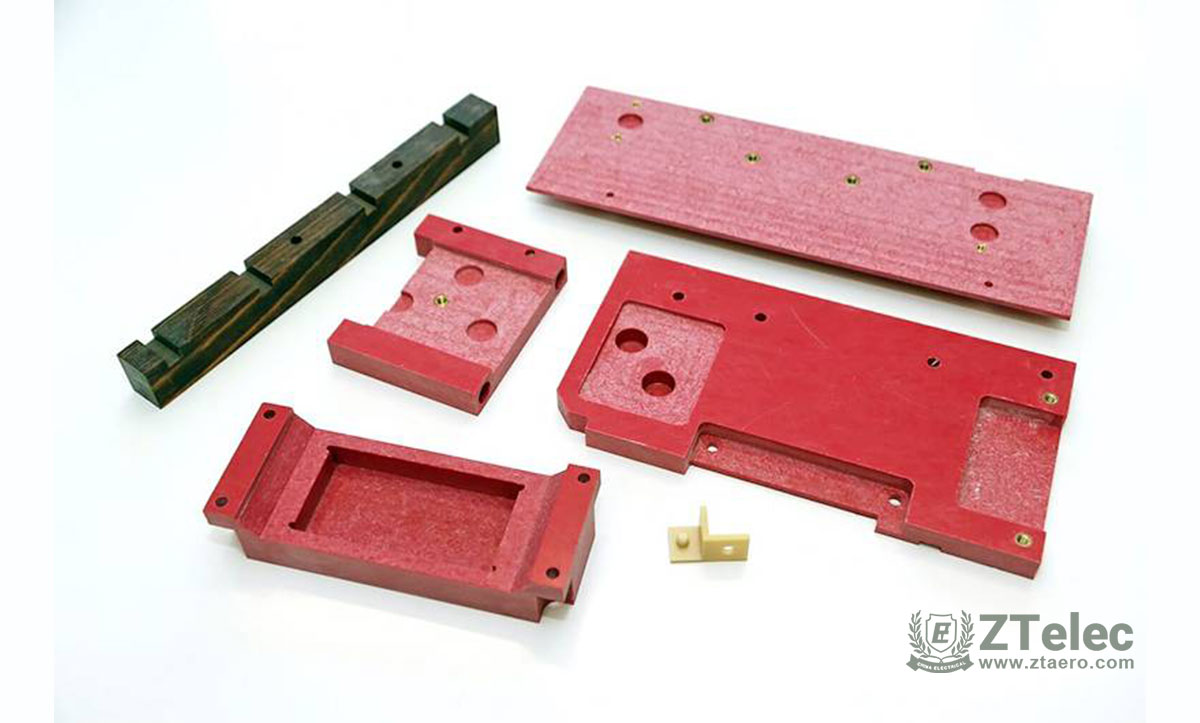 Application of GPO-3 board:
The GPO-3 board is widely used for electrical insulating applications. GPO-3 is also used for mechanical applications where strength, stiffness, dimensional stability, and relatively low cost are required.
Application area: circuit breaker, motors and so on.
The application of circuit breaker: frame circuit breaker: safety baffle, safety cover, spacer gasket, interphase partition, etc.
The application of molded case circuit breaker: interphase partition, arc extinguishing chamber spacer plate, etc.
The application of motors: Motor armature parts, movable cover plate, slot wedge stator, fixed gasket, thin gasket, carbon brush seat, etc.