Electrical pressboard product description:
Electrical pressboard is made of sulfate wood pulp with 100% purity processed by high-pressure. It has high mechanical strength, and high compatibility with the transformer oil.
Electrical pressboard has good mechanical strength, high electrical strength, large tightness, low shrinkage and good flatness.


Electrical pressboard application:
widely used on oil-immersed transformers, electric reactors, inductor, capacitors and switches, etc.
Electrical pressboard product parameters: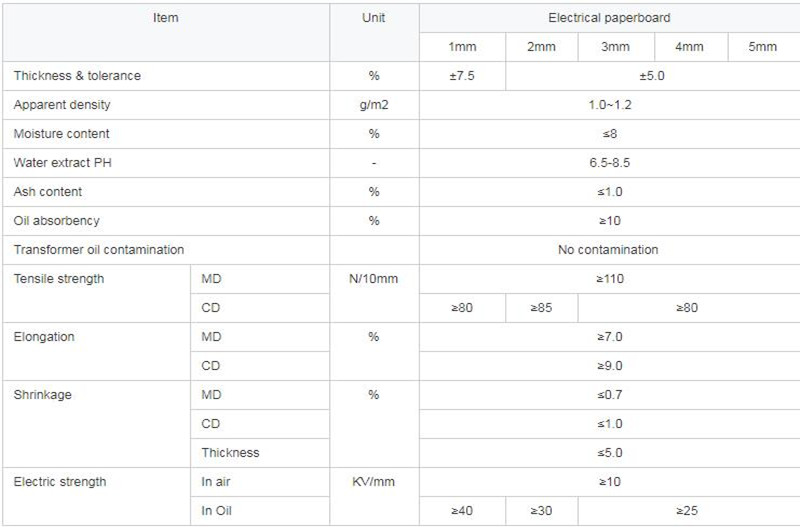 Note:The data in the above table only represents typical or average data, just for reference in practical application. It does not bear any responsibility for the use of the product or related legal liability.