What is the difference between green epoxy glass sheet and yellow epoxy fiberglass sheet?
At present, there are many kinds of epoxy glass sheets on the market, which can be roughly divided into yellow and...
At present, there are many kinds of epoxy glass sheets on the market, which can be roughly divided into yellow and green. Does the color of the epoxy glass sheet have an impact on the performance and quality? What is the difference between the green epoxy sheet and the yellow epoxy sheet? Today I will answer for you!
Epoxy laminate fiberglass sheets are made by impregnating an electronic-grade glass fiber cloth with epoxy resin. Electronic grade glass fiber cloth is an important base material in this field, the main function is to strengthen. Epoxy resin is an important thermosetting plastic, it can be used as adhesives, coatings, curing agents. It is used as a base.
Epoxy sheet: Glass fiber cloth is made of epoxy resin bonded and heated under pressure. It has high mechanical properties at medium temperature and stable electrical properties at high humidity. Epoxy sheet is suitable for mechanical, electrical and electronic components with high insulation structure, with high mechanical and dielectric properties and good heat resistance and moisture resistance. Heat resistance grade F (155 degrees).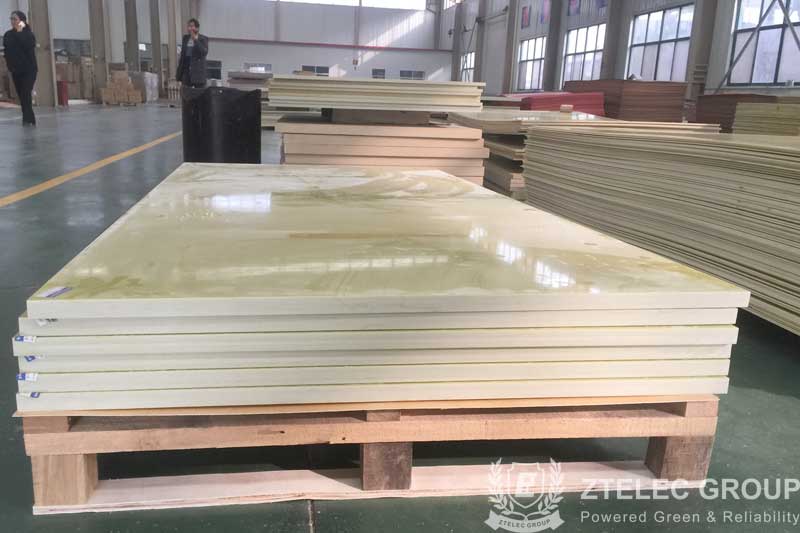 Thickness: 0.5~100mm
The epoxy glass sheet is deformed by heat at a high temperature of 180℃. Generally, it is not heated together with other metals, which may cause the deformation of the metal plate.
Green epoxy fiberglass sheets are roughly divided into FR4, G10, G11, EPGC, etc. They also have yellow color. The color of the same model does not affect the quality of itself, and there is no distinction between them. They all perform better than 3240 glass epoxy boards, which only have yellow color. Green epoxy fiberglass sheets are more expensive than yellow epoxy glass sheet, with FR4 as an example, the highest temperature is 150℃. Even if the temperature is slightly higher, it is not a problem as long as it is for a short period of time. It has high strength, a certain chemical corrosion resistance, friction resistance, light weight, fatigue resistance. The most important is flame retardant effect.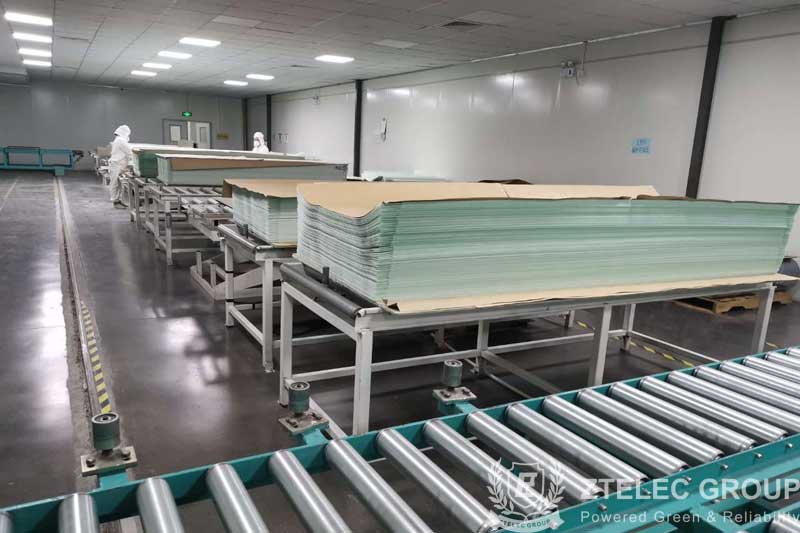 Yellow epoxy sheet is generally 3240, the performance will be slightly worse than the green epoxy fiberglass sheet, but how to choose the right epoxy sheet should be combined with its own needs. For electrical performance requirements are not too high, yellow epoxy sheets can also be used, their price is much cheaper and cost-effective. Therefore, green glass epoxy board or yellow glass epoxy board should be combined with the purchase demand to choose the best cost-effective product. If you have related problems, welcome to consult us!
Leave us a message to get quotation and sample!
If you are attractive to our products, please send us a message and we will contact you as soon as we receive it. Email: info@ztelecgroup.com whatsApp: +8616650273776