The characteristics of high temperature insulation glass cloth tape
Glass cloth tape has the properties of insulation, heat insulation, corrosion resistance, non-combustibility, high temperature resistance, high strength, etc. Glass cloth tape is mainly used as insulation material, glass fiber reinforced pl
Glass cloth tape has the properties of insulation, heat insulation, corrosion resistance, non-combustibility, high temperature resistance, high strength, etc. Glass cloth tape is mainly used as insulation material, glass fiber reinforced plastic reinforcement material, chemical filter cloth, high pressure steam insulation material, fireproof products, high Elastic transmission belts, building materials and wall coverings, etc.
  Product characteristics of glass cloth tape: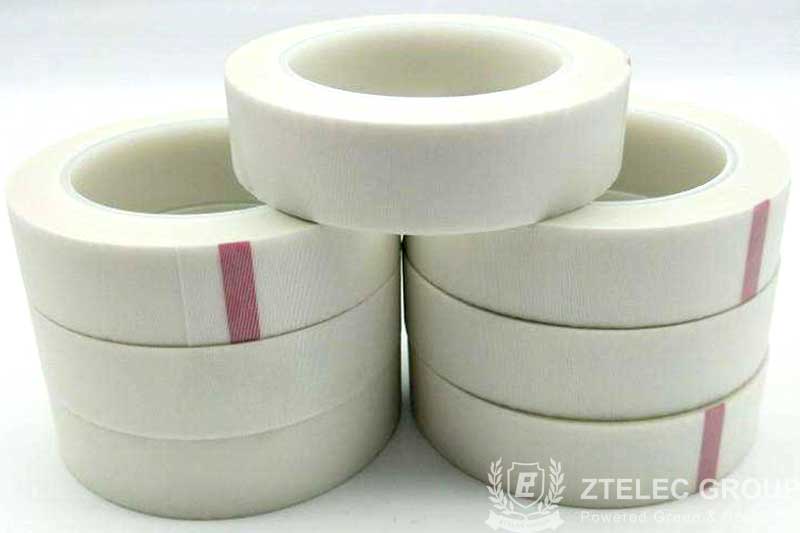 1. The glass cloth high temperature resistant tape is made of high-quality high-density alkali-free glass cloth, coated with imported organic silicon pressure-sensitive adhesive on one side, and processed by high temperature.
  2. Glass cloth tape products have the characteristics of good temperature resistance, strong adhesion, toughness, tear resistance, solvent resistance, etc., and are used for high-strength insulation protection such as H-class heat-resistant insulation binding, flexible circuit boards and ceramic components.
  3. Glass cloth tape is the most heat-resistant and toughest among textile products, and it can effectively absorb electrical insulating paint and resin.
  Product features of glass cloth tape:
  1. Good thermal stability, can work at 180℃ for a long time, and withstand high temperature of 260℃ in a short time.
  2. Soft and tear-resistant, strong adhesion, not easy to deform, suitable for pasting protection on the surface of various profiles.
  3. No glue residue, no glue residue is left when the tape is torn off after a long time high temperature curing.
Leave us a message to get quotation and sample!
If you are attractive to our products, please send us a message and we will contact you as soon as we receive it. Email: info@ztelecgroup.com Whatsapp: +8613137718313