Material and properties of epoxy pultruded dog bone fiberglass rod
Epoxy pultruded dog bone fiberglass rod is made of alkali-free fiberglass synthetic fiber yarn felt and fabric, dipped in solvent-free resin, baked continuously on professional mold with "pull-out molding" process, and fixed pressed into pro
Epoxy pultruded dog bone fiberglass rod is made of alkali-free fiberglass synthetic fiber yarn felt and fabric, dipped in solvent-free resin, baked continuously on professional mold with "pull-out molding" process, and fixed pressed into products with section shape, such as round bars, square bars, grooves, I-beams, grooves, etc., and all kinds of complex shaped products. It has high mechanical strength in fiber direction, good dielectric property and arbitrary length.
The epoxy pultruded dog bone fiberglass rod with round cross section is impregnated with epoxy resin in baking and forming mould. The glass cloth bar has high mechanical properties.
The epoxy pultruded dog bone fiberglass rod has high mechanical and dielectric properties, good insulation and heat resistance, stable electrical insulation properties, good mechanical workability, good flatness, smooth surface and thickness tolerance standard.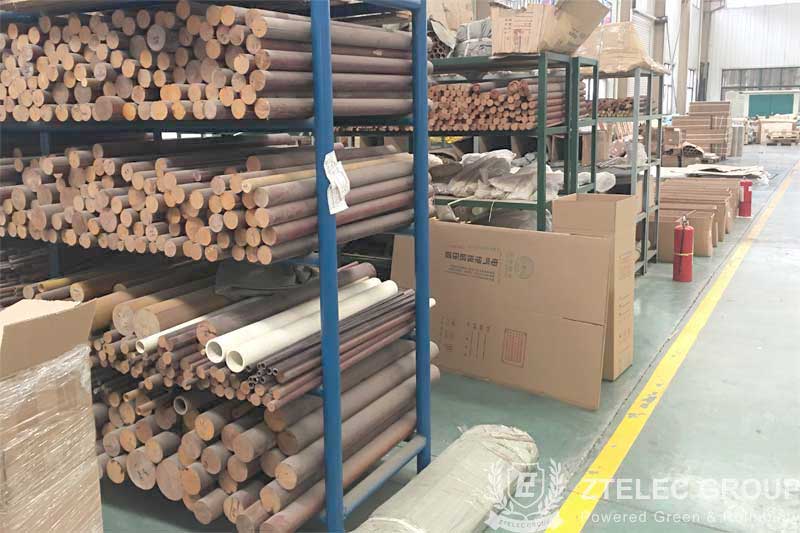 Properties of epoxy pultruded dog bone fiberglass rod:
The epoxy pultruded dog bone fiberglass rod adopts the mixture of arylon fiber and glass fiber for continuous pultruding, which makes the mechanical pressure and mechanical tension of the product very excellent. Its tensile strength reaches 1500MPa, far exceeding the tensile strength of 570Mpa of no. 45 precision cast steel. Excellent electrical performance, voltage withstand grade is 10kV - 1000kV. The epoxy pultruded dog bone fiberglass rod has strong corrosion resistance, and high bending strength. It is not easy to bend, easy to use and so on.
The allowable long-term working temperature of the product is 170-210℃; The operating temperature of short circuit is 260℃ (less than 5 seconds).

Due to the use of imported demoulding agent, so that the surface of the product is very smooth, no color difference, no burr, no scratch.
The heat resistance and insulation grade of the product are H class.
Leave us a message to get quotation and sample!
If you are attractive to our products, please send us a message and we will contact you as soon as we receive it. Email: info@ztelecgroup.com Whatsapp: +8613137718313