Description of Bakelite Board
Bakelite board, also known as formica board, phenolic laminated paperboard, is one of laminated boards made by using bleached woody paper and lint paper as reinforcement materials and epoxy resin as resin adhesive. It possesses great dielectric property and machinability at room temperature with specific gravity of 1.45, excellent dielectric property and mechanical strength, and good anti-static and electrical insulation performance. The insulation class is E class and the main color is orange and black.
Application of Bakelite Board
Suitable for insulating structural spares in motors and electrical equipments with high mechanical performance requirements and can be used in transformer oil. Because of its excellent mechanical strength, it is also suitable for PCB drilling pad, table grinding base plate, distribution boxes, jig boards, mold plywood, high and low voltage wiring closet, packaging machine, forming machine, drilling machine, etc.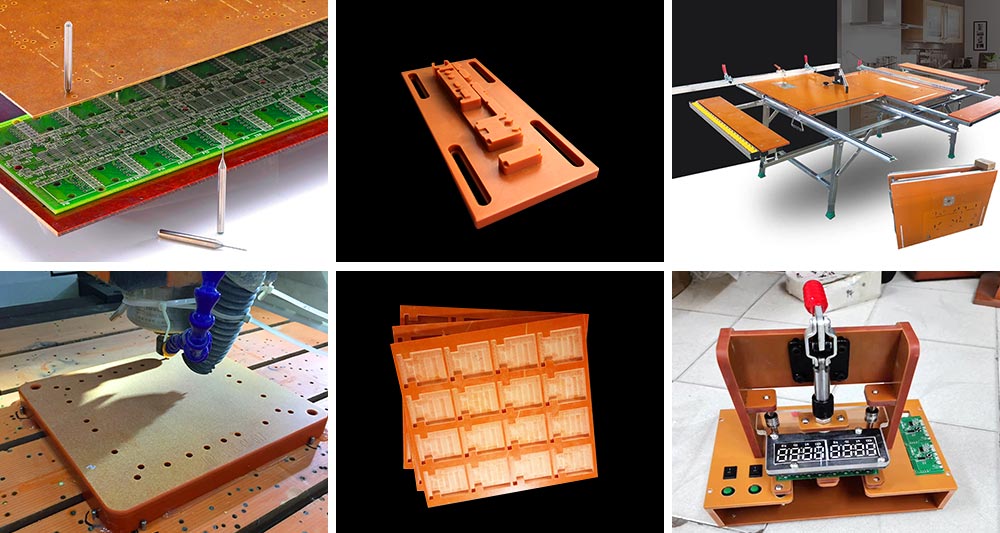 Advantage of Bakelite Board
Bakelite board, produced by ZTelec Group using high-quality insulating impregnated paper and phenolic resin as raw materials, can always maintain its structural integrity and dimensional stability even at extreme high temperature. Ztelec Group adopts advanced mechanical processing technology and this product has the advantages of smooth surface, neat cutting edge, uniform appearance and color and reliable quality. The mechanical and electrical properties of products are superior to the similar one of other companies. Its quality is recognized by domestic and foreign large enterprises such as Lens Technology in China and Schneider Electric and sold overseas such as European and American areas.