Epoxy Resin Fiberglass Sheet Trait:
1. Excellent low water absorption rate, water absorption rate is almost 0; after water immersion for 24 hours, the water absorption rate is only: 0.09%.
2. Excellent heat resistance and flame retardancy, heat resistance grade up to 160-180 ° C; flame retardancy: UL94V-0 grade,
3. Excellent mechanical processing properties. Can be stamped, cut and processed according to customer requirements.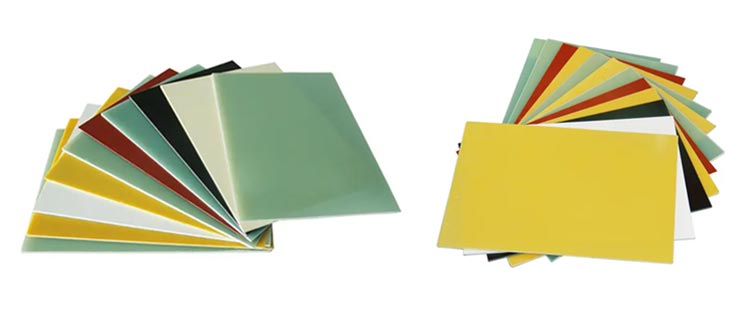 3240 Epoxy Board is a product made by impregnating epoxy resin matrix onto electronic-grade alkali-free glass fiber cloth and processed through heat pressing. This product meets the requirements of IEC60893-2004 and GB/T 1303.4-2009 standards. It has a brownish yellow color.
Advantages:
1.Remarkable mechanical strength at medium or elevated temperatures, including a tensile elongation of more than 50% even at higher temperatures. This ensures its resilience and ability to withstand mechanical stress effectively.
2.Consistent electrical performance, characterized by an insulation resistance of up to 1012Ω even after being immersed in water. This demonstrates its reliable and stable electrical insulation capabilities.
3.Enhanced dielectric strength under high humidity conditions (exceeding 35kV) when laminated parallel to the layers. This feature makes it particularly suitable for applications requiring dependable electrical insulation in humid environments.
Applications:
Slot Wedges
Machine parts
Electromechanical Components
Terminal Boards and Tag Strips
Bolt Insulation
Presses and moulds
High-Voltage Switches
Elements that support very high
dynamic efforts
High frequency equipment
Epoxy Resin Fiberglass Sheet Parameter: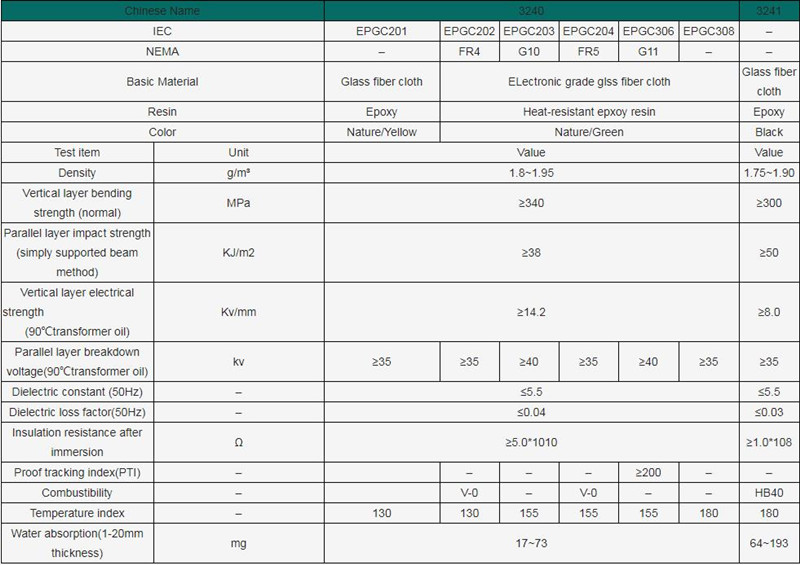 Epoxy Resin Fiberglass Sheet Certification: