Description of Black G10:
Black G10 fiberglass laminated board is also called epoxy resin alkali-free fiberglass laminated board. It is made by electronic grade fiberglass cloth impregnated with heat-resistant epoxy resin under hot pressing with stable electrical insulation property, good flatness, smooth surface and standard thickness tolerance. Colorful G10 fiberglass laminated board produced by ZTelec Group has various colors and types and its insulation class is F class.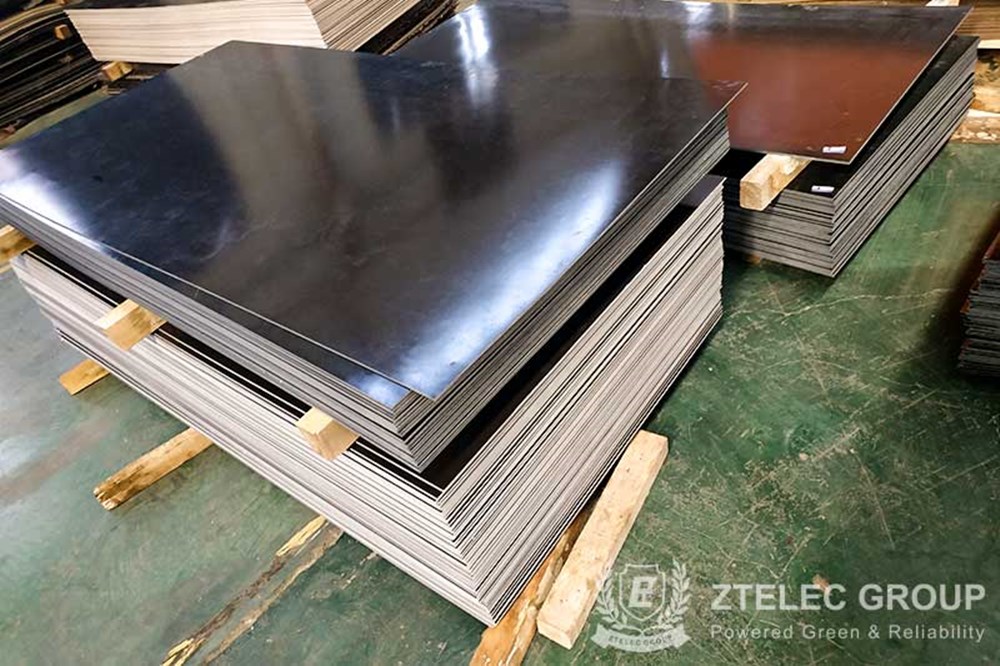 Application of Black G10 Fiberglass Laminated Board
It is suitable for products with high requirements on electronic insulation performance,for example, Solar Power Backing Panel, Lithium Battery Packaging Cover, Electric vehicle industry,PCB test stand, deflection coil terminal board, electronic switch insulation board, copper clad plate substrate, etc.