Description of Nema FR4 High Temperature Epoxy Resin Fiberglass Board(EPGC 202/NEMA FR4/HGW2372.1/EP3)
IEC:EPGC202,JIS:EL-GEH,NEMA:FR4
FR4 high temperature epoxy resin fiberglass board is created by compressing fiberglass cloth, soaked in high temperature resistant epoxy resin under heat with excellent mechanical and dielectric properties, good mechanical performance at high temperature and high humidity condition, and good processability.
The insulation class is B class
 the main color is yellow, green, black.
 Meets UL 94V0 Epoxyglas Laminate sheet comprised of flame retardant.
 Ztelecgroup supply halogen-free Fr4.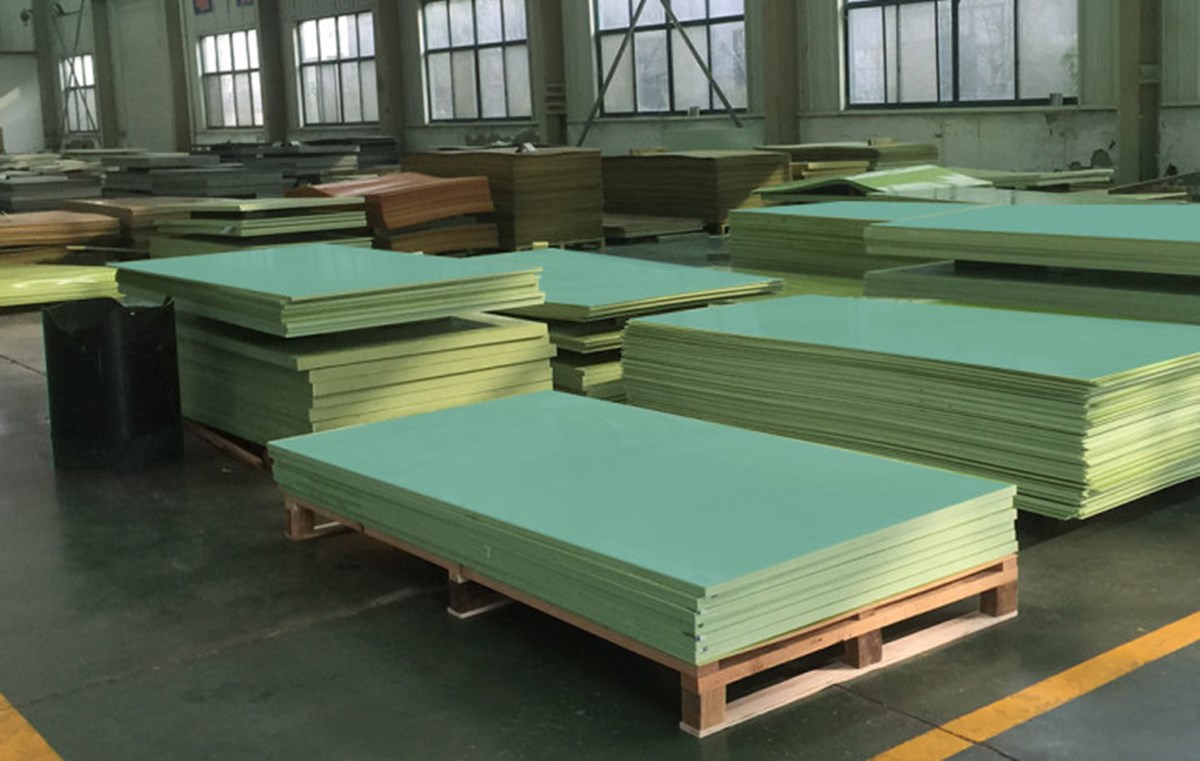 Application of Nema FR4 High Temperature Epoxy Resin Fiberglass Board
It can be used as insulating structural parts with heat resistance for electrical equipments such as circuit breakers, switchgear, transformers, DC motors, AC contactors, explosion-proof electrical appliances, electric furnace, electric melting furnace, etc.
It can also be used for making structural support parts of switch and transformer, bus clamp plate, signal plate, partitions and lining plates of various switch gears, terminal plate, interphase insulation, bottom baffle, contact support parts, movable cover, slot wedge stator, fixed gasket, thin gasket, carbon brush, etc.

Why Choose ZTelec Group's Nema FR4 Epoxy Fiberglass Cloth Laminated Board
1、 Automatic Coating: Glue evenly, strictly control PP sheet move.
2、 Fully automatic special equipment: Without one machine multi-purpose, which can guarantee product quality stability.
3、 Quality testing: Strict factory inspection, total quality management TQM
4、 Processing Service: According to your requirements, we process and customize on time and quality
5、UL,SGS and ROSH certificates are complete, and sample testing can be provided
ZTelec Group's Nema FR4 Sheet VS Other manufacture's FR4 Sheet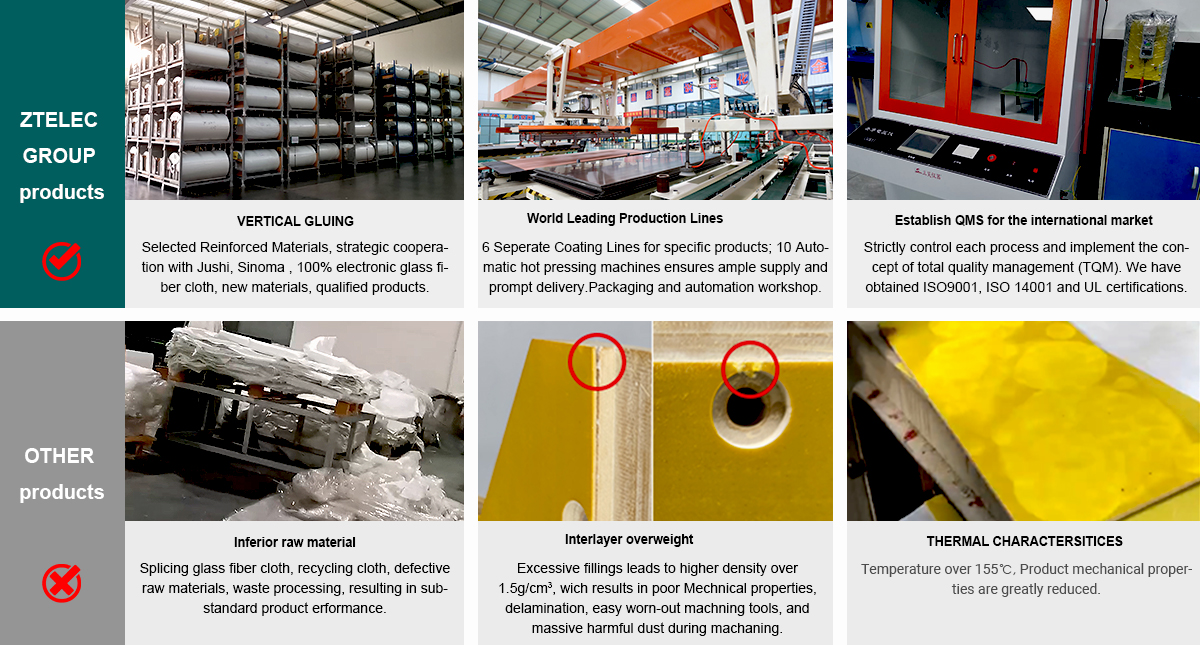 PDF DOWNLOAD:Parameter of nema FR4 fiberglass laminated board