G10 G11 FR4 Fiberglass Sheet Trait:
1. Excellent low water absorption rate, water absorption rate is almost 0; after water immersion for 24 hours, the water absorption rate is only: 0.09%.
2. Excellent heat resistance and flame retardancy, heat resistance grade up to 160-180 ° C; flame retardancy: UL94V-0 grade,
3. Excellent mechanical processing properties. Can be stamped, cut and processed according to customer requirements.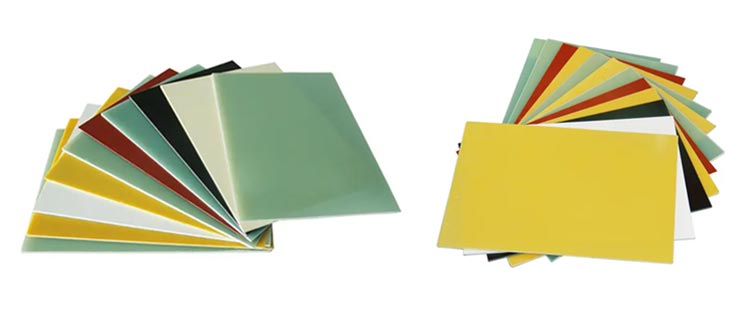 Product introduction
G10 G11 Fr4 Fiberglass Sheet material is known for its high strength, low moisture absorption, and excellent electrical properties. It is a Class F rigid insulation material with a wide range of applications. It serves as a key component in slot wedges for small motors and major components in turbo-alternators and electronic applications.
Advantages:
1.G10 G11 Fr4 Fiberglass Sheet material excels in moisture resistance and heat resistance.
2.It maintains strong mechanical properties even at high temperatures.
3.It exhibits excellent electrical performance in both dry and wet conditions.
application:
| | | |
| --- | --- | --- |
| Slot Wedges | Machine parts | Transformer baffles |
| Terminal Boards and Tag Strips | Bolt Insulation | Electromechanical Components |
| High-Voltage Switches | FPC Reinforcing Sheets | Wiring Boards |
| Planetary Gears | Electronic Insulation Fields | Power Distribution Cabinets |
Uage of Garolite G10 G11 Fr4 Fiberglass Sheet: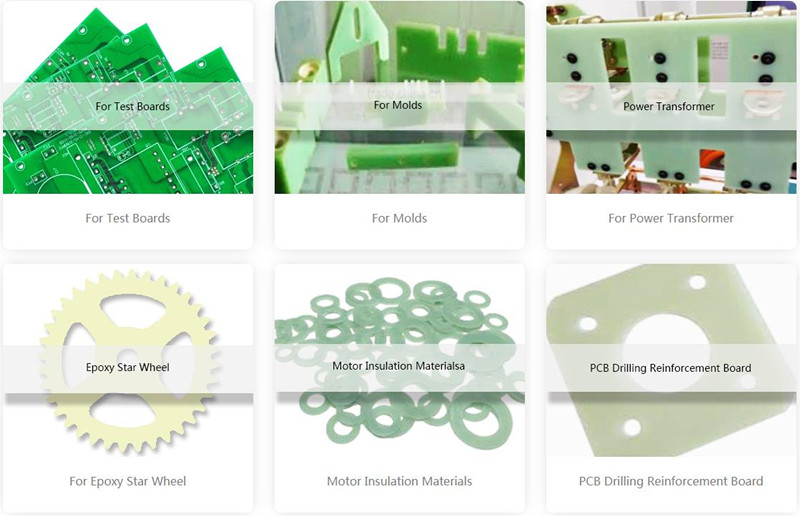 G10 G11 FR4 Fiberglass Sheet Parameter: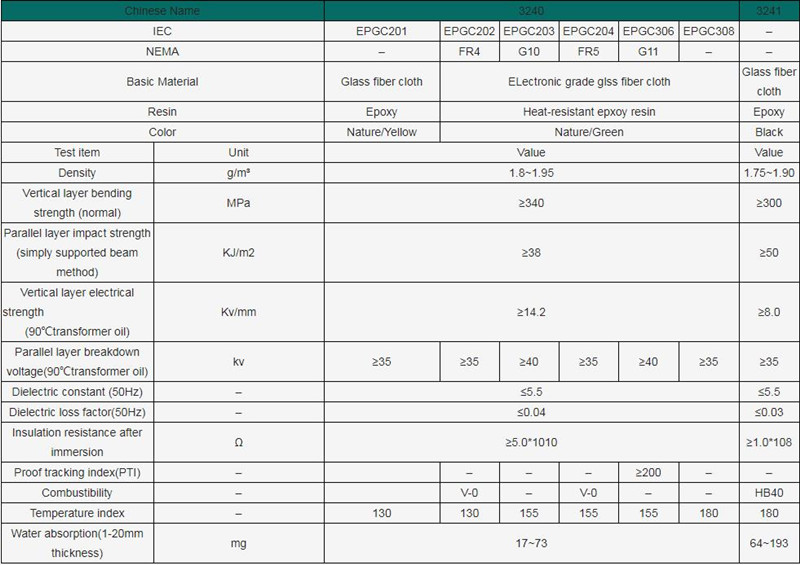 FR4 Fiberglass Sheet Certification: