Polyimide Sheets Description
Color: dark brown
Thickness: 0.5-20mm    Regular size:1020*1220mm
High temperature resistant polyimide super engineering plastics have many excellent properties that other engineering plastics do not have: high temperature resistance, low temperature resistance, corrosion resistance, self-lubricating, low wear, excellent mechanical properties, good dimensional stability, small thermal expansion coefficient, and high insulation , low thermal conductivity, non-melting, non-rusting, can replace metals, ceramics, polytetrafluoroethylene and engineering plastics in many cases, and is widely used in petrochemical industry, mining machinery, precision machinery, automobile industry, microelectronic equipment, medical treatment In the fields of equipment and other fields, it has a good performance-price ratio. Widely used in aviation, aerospace, microelectronics, nanometer, liquid crystal, separation membrane, laser and other fields.
Typical applications include:
(1) Parts with low friction coefficient and wear resistance under high speed and high pressure;
(2) Parts with excellent resistance to creep or plastic deformation;
(3) Parts with excellent self-lubricating or oil-lubricating properties;
(4) Liquid sealing parts under high temperature and high pressure;
(5) Parts with high bending, tensile and impact resistance;
(6) Corrosion-resistant, radiation-resistant, and rust-resistant parts;
(7) Parts whose long-term use temperature exceeds 300°C and reaches 400~450°C in the short term;
(8) High temperature resistant (exceeding 260°C) structural adhesives (modified epoxy resin, modified phenolic resin, modified silicone adhesive, etc. where the temperature resistance does not exceed 260°C);
(9) For microelectronic packaging, stress buffering protective coatings, interlayer insulation of multi-layer interconnect structures, dielectric films, chip surface passivation, etc.
Polyimide Sheets Application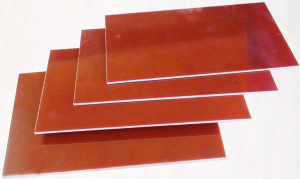 Polyimide Sheets Advantages 
◆High temperature resistance            ◆Wear resistance
◆Deformation resistance                     ◆Electrical insulation
◆Plasma, radiation                               ◆Ultra-low outgassing in vacuum
◆Excellent machining performance ◆Resistant to chemicals, greases, oils and solvents
Polyimide Sheets Parameters
 Polyimide (PI) polymer performance table
| | | | | | | | |
| --- | --- | --- | --- | --- | --- | --- | --- |
| Test items | Testing Standards | Unit | JHPI-10 | JHPI-20 | JHPI-30 | YS-20 | JHTPI |
| Density | GB/T 1033 | g/cm3 | 1.41 | 1.38 | 1.40-1.45 | 1.35-1.4 | 1.38 |
| Tensile Strength | GB/T 1040 | Mpa | ≧80 | ≧130 | ≧40 | ≧130 | ≧85 |
| Elongation At Break | GB/T 1040 | % | ≧7.0 | ≧8.0 | ≧3.5 | ≧7.0 | ≧7.0 |
| Bending Strength | GB/T 9341 | Mpa | ≧100 | ≧180 | —— | ≧131 | ≧110 |
| Compressive Strength | GB/T 1041 | Mpa | ≧110 | ≧160 | ≧150 | ≧150 | ≧110 |
| Impact Strength | GB/T 1043 | kj/㎡ | 40 | ≧150 | ≧12 | ≧170 | NB |
| glass transition temperature | GB/T 19466 | ℃ | —— | 364 | 330 | —— | 230℃ |
| Heat distortion temperature | GB/T 1643 | ℃ | 350 | 340 | —— | 239 | 250℃ |
| Dielectric constant | GB/T 1409 | —— | —— | 3.7 | 3.4 | 3 | — |