Features of Grade 180 Polyester Imide Enameled Aluminum Round, Flat Wire
1. 180℃ heat resistance
2. High chemical stability
3. Good mechanical performance
Material of Grade 180 Polyester Imide Enameled Aluminum Round, Flat Wire
National standard bare aluminium wire or extruded bare aluminum flat wire, smooth surface, small resistance
Good polyester imide insulating paint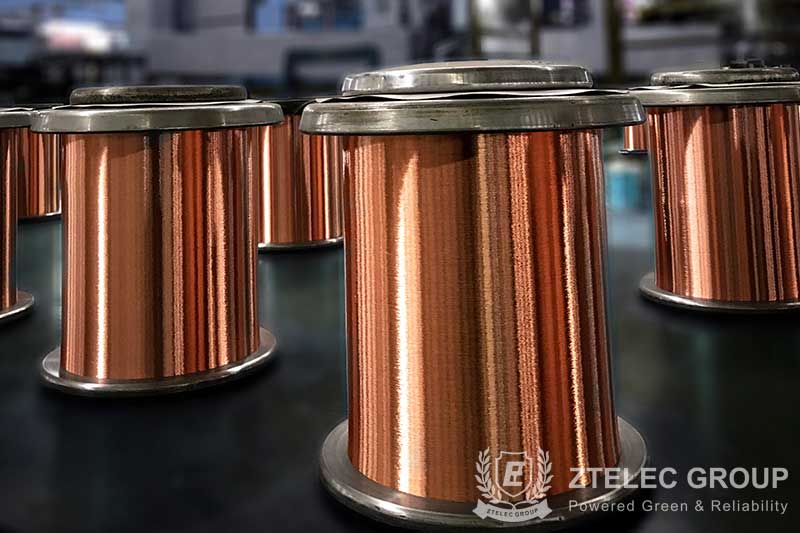 Standard of Grade 180 Polyester Imide Enameled Aluminum Round, Flat Wire
Part of the criteria for adaptation or reference are:
IEC60317-0-2 (Flat)
IEC60317-28 (Flat)
IEC60317-0-3
IEC60317-15
Application of Grade 180 Polyester Imide Enameled Aluminum Round, Flat Wire
Polyester imide enameled aluminum round, flat wire, thermal level 180. The product has good thermal shock resistance, high softening breakdown temperature, excellent mechanical strength, good solvent resistance and refrigerant resistance. It is widely used in electrical appliances with high heat resistance requirements. Some typical applications include:
Motor
Instrument
Dry type transformer
Generator
UPS power supply
Welder
Typical performance of Grade 180 Polyester Imide Enameled Aluminum Round, Flat Wire
The following values do not apply to customized specifications
Test
Standard requirements
Specification
Round wire:Ø0.3 mm—Ø3.0 mm
Flat wire:a side 0.8—5.0mm;b side 2.0—16mm
Resistivity
0.02785Ω.mm2/m
Breakdown voltage
Round wire is above 5000V, flat wire is above 2000V
Thermal shock
The minimum thermal shock temperature is 200℃
Solvent resistant
Standard solvent, "H" hardness pencil insulation layer does not scratch
Appearance
Jujube red, smooth, shiny surface, no lacquer
Packaging
Plastic or wood tray packaging, flat wire length can be customized
Description:
The applicable scope of different enameled wire is different, namely, the same enameled wire also have different paint film thickness. There is no special national standard for enameled aluminum flat wire at present.