Description of Special-shaped Insulating Tube
Special-shaped insulating tube is tube-like laminated products with non-circular cross-section, which is made of fiberglass cloth or fiberglass yarn, soaked in special resin with high temperature resistance, and then rolled, baked and cured under heat and hot pressing. It has higher mechanical property, dielectric property and excellent machinability.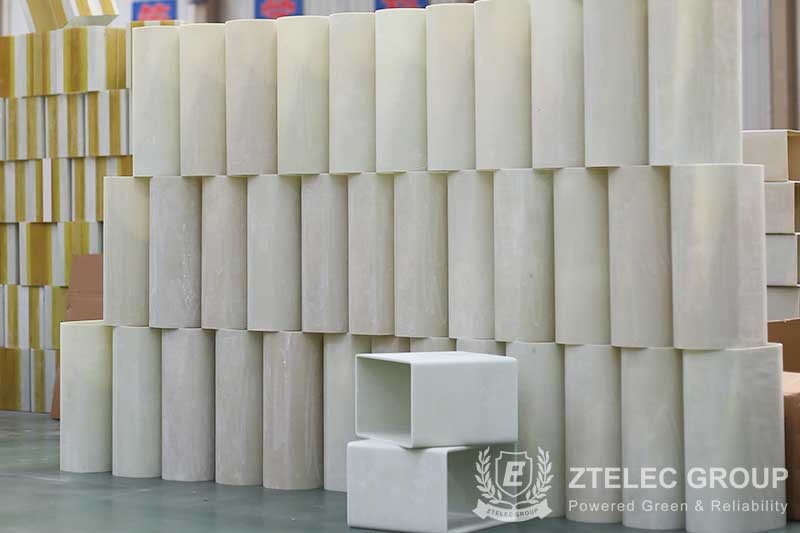 Application of Special-shaped Insulating Tube
It is suitable for insulating structural spares in electrical equipment like small-sized transformer and reactors.
Advantage of Special-shaped Insulating Tube
Based on different application requirements, the special-shaped insulating tube produced by ZTelec Group mainly includes B-class and F-class products. Usually, it has the excellent property advantages: reasonable content ratio of insulating resin, stable voltage resistance at lamination, high-quality thin-layer insulation, and high stability and high reliability in long-term operation.
Property Parameter of Special-shaped Insulating Tube
Number
Item
Unit
Value
1
Density
g/cm

3

1.62-1.85
2
Flexural
MPa
≥150
3
Volume Resistivity
MΩ·m
≥108
4
Voltage Resistance at Perpendicular Lamination
v/mm
≥6000
Leave message to us!
If you are attractive to our products, please send us a message and we will contact you as soon as we receive it.