BAKELITE SHEET SUPPLIERS IN BANGLADESH
On September 6, 2023, a Bangladesh customer visited ZTelec Group to test the bakelite sheet. With the cooperation of ...
On September 6, 2023, a Bangladesh customer visited ZTelec Group to test the bakelite sheet. With the cooperation of the administration department and insulation business department, the customer was very satisfied with the test results. The customer's evaluation of our bakelite sheet and team is: the material is excellent! Professional team, high efficiency!
In the morning, accompanied by Mr. Zhang and relevant personnel of the company, the Bangladesh guests visited the bakelite sheet sample exhibition hall, research and development center, production workshop. The customers appreciated the company's scale, product quality and research and development technology, then the two sides also discussed the technical characteristics of the bakelite sheet and the market prospect of the electrical insulation materials in Bangladesh.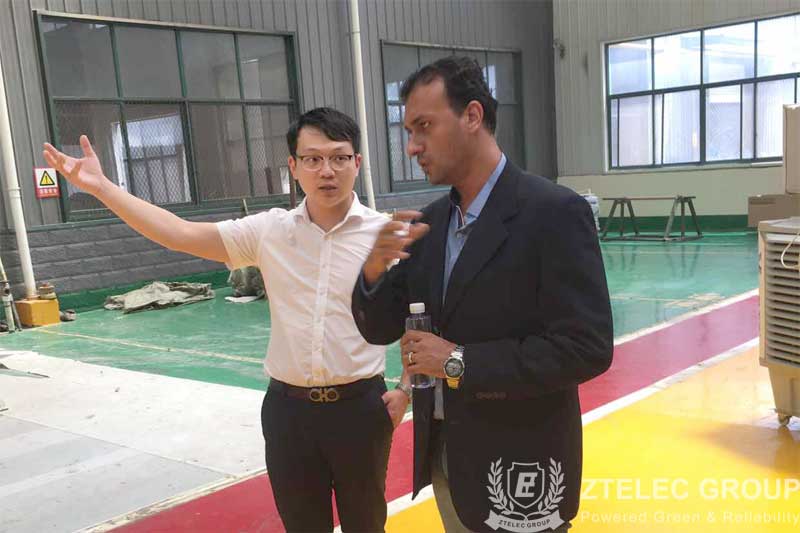 Bangladeshi customers expressed their great honor to visit and study in ZTelec Group. As a South Asian country, the insulating material market in Bangladesh has great potential for development. It is hoped that both sides can establish a long-term cooperative relationship and seek common development. Meanwhile, it is indicated that in the later in-depth cooperation, ZTelec Group's insulation materials products will be vigorously promoted in the Bangladeshi market.
Mr. Zhang expressed his gratitude to the Bangladeshi guests for their continuous support and trust to ZTelec Group. In recent years, ZTelec Group actively responds to the national "Go out" and "One Belt And One Road" strategy, and provides many high-quality insulation products like bakelite sheets for Bangladesh, the Philippines and other southeast Asian countries, with a good brand reputation. ZTelec Group is willing to maintain more in-depth and lasting cooperation with customers. We will bring high-quality insulation products and services to customers with refined management, advanced technology and steady progress. We hope both sides will further strengthen the depth of cooperation, expand cooperation areas, and make more contributions to the economic development of China and Bangladesh.
The foreign guests' visit deeply reflects the product and technical advantages of ZTelec Group bakelite sheets in the industry, and also shows the strong pace of ZTelec Group in entering the global market. We will continue to adhere to the "Expand the market with quality, seek development with prestige" business philosophy, help customers grow with excellent products quality and services.
Leave us a message to get quotation and sample!
If you are attractive to our products, please send us a message and we will contact you as soon as we receive it. Email: info@ztelecgroup.com whatsApp: +8616650273776